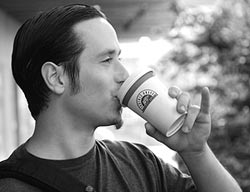 Mmmmmm... Robot Juice!
Hello World
Sometimes, I find myself feeling spread thin across the internet. There are the websites I maintain and the blogs that I publish content to. There are also the unintelligible comments I tend to leave scattered around.
Consider this an attempt to gather all of the pieces. Perhaps it will help to paint a better picture of who I am. My resume is available if you are interested. However, I can guarantee that it will already be out of date by the time you read it. Contact me directly for current information.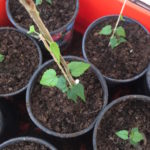 As you may have noticed, I am a bit ... obsessed ... about hops. So, I was stoked when Michael contacted me in the comments about some seedling that his garden club students were growing: My students (high school garden club) collected seeds from the hills west of Pueblo, Colorado, and have been successful in germinating a few seeds. [gallery ids="6692,6693,6695"] Wild hops? Hops are known to grow natively throughout Colorado, New Mexico, and Wyoming -  the general name for the subspecies is "neomexicanus". Here is a report from the USDA about an expedition to collect samples from the wild American hops in the area. It's great to see hops growing in their natural envi...
Posted on 2018-03-21 | 1 comment(s)
Presented by Alexander Cam Liu, Casey Wright, Gavin Brown We jumped into the fire with trying to build a brand new app with a brand new technology...
Presented by Alan Etkin Have you ever cringed as opinions wagged the development of your website? Ever felt that something was terribly wrong wit...
Presented by Alison West, Sarah Ryder, Rob Eveleigh Four small liberal arts colleges in Western Massachusetts are working together to develop and...
The WordPress API: Web Applications for the REST of Us What: Workshop at the 2017 HighEdWeb conference When: Wednesday, 10/10/2017 W...
Presented by Jonathan Perlman Dawson College in Montreal, Quebec, Canada with 10,000+ students and 1,000+ faculty and staff has adopted WordPress...
There are total of 306 pages.
As you may have noticed, I am a bit ... obsessed ... about hops. So, I was stoked when Michael contacted me in the comments about some seedling th...
The 2017 solar eclipse has come, and gone - but it left a strong impression. So much so, that I am already considering how to travel to the next o...
Last week, I climbed Mt. Hood. Today, we went up Mt. Saint Helens. Going up Sam snagged some last minute permits and we drove out to the Worm Fl...
I set off alone on Friday night toward Mt. Hood. Sam and I were hoping to climb on Thursday, but the weather did not cooperate. This was my first atte...
You may want to start by reading: Growing hops from seed, Hop Breeding, Hop Results 2014... We started by germinating over 500 crosses. In...
There are total of 198 pages.