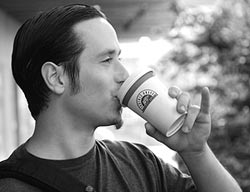 Mmmmmm... Robot Juice!
Hello World
Sometimes, I find myself feeling spread thin across the internet. There are the websites I maintain and the blogs that I publish content to. There are also the unintelligible comments I tend to leave scattered around.
Consider this an attempt to gather all of the pieces. Perhaps it will help to paint a better picture of who I am. My resume is available if you are interested. However, I can guarantee that it will already be out of date by the time you read it. Contact me directly for current information.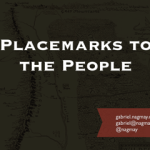 Buildings and parking aren't the only locations that people need to find on your campus. Why then, are they the only items marked on your maps? The technology to create beautiful, interactive maps has been around for a while. Unfortunately, many colleges choose to only include a limited amount of information. Often, it's not a technological hurdle, but instead a content issue. Let's solve this by distributing the ability to add items to the map. In this 45 minute session, I will show you how to set up your own platform to collect and maintain user generated map content. It's a lot easier than you might think. In just the past year, our maps have been extended to include campus artwork,...
Posted on 2013-10-03 | 2 comment(s)
One more thing that I love about presenting at the High Ed Web Dev conference: They collect and share data about your presentation. This type of in...
The PCC population is overwhelmed by technology. We want to help you navigate technology at PCC. This is why a collaborative venture between the TLC,...
John Williams: Systems Architect, NewCity Yes, you can deliver rich, interactive, highly designed experiences without Flash. NewCity developer Jo...
Karlyn Borysenko: Marketing Manager, Eduventures Everyone loves data, but few people really understand how to collect it in a way that will stand up...
Donna Talarico: Integrated Marketing Manager, Elizabethtown College OMG! There's a typo in my post and it already has seven likes and a share. UH-O...
There are total of 264 pages.
We need a stout. Rather than another Shakespeare clone, we decide to go way, way back and give the 16-ton another shot. At one point, I was planning t...
One of my very favorite items ever brewed was the Spruce Tip ale that accidentally went sour. We're going to try and recreate it, but also go a step f...
Still trying to perfect an IPA recipe.  The Ranger(ish) clone was great, but lacked hop character. The Ebenezer IPA and Loop de Loop, on the other ha...
It's been a long, long while since we last brewed, but with the cold weather setting in I got the bug to do a spur-of-the-moment CDA. Instead of hitti...
We started keeping bees this year. So far, it has been fun and rewarding. The hive is doing well and our garden is fully pollinated. I didn't expec...
There are total of 172 pages.