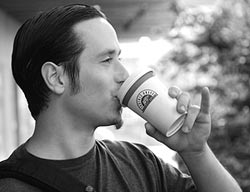 Mmmmmm... Robot Juice!
Hello World
Sometimes, I find myself feeling spread thin across the internet. There are the websites I maintain and the blogs that I publish content to. There are also the unintelligible comments I tend to leave scattered around.
Consider this an attempt to gather all of the pieces. Perhaps it will help to paint a better picture of who I am. My resume is available if you are interested. However, I can guarantee that it will already be out of date by the time you read it. Contact me directly for current information.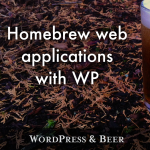 WordPress is an incredible platform for building full-featured, customized web applications. Every beer on the planet is made from the same four ingredients: hops, water, barley and yeast. Similarly, WordPress is built around a small feature set (posts, pages, media and tags), but from these you can build anything from a single blog to a major news network. We'll look at how to take it a step further - adding and removing features to create web applications that act in entirely new and surprising ways. In this 45-minute session we will to look at the similarities between everyone's favorite blogging platform and everyone's favorite alcoholic beverage. Together, we'll explore what...
Posted on 2014-10-13 | 19 comment(s)
Where: online When: Wednesday, January 28, 2015 at 1pm CDT Google "degrees of disability." Go ahead; google it. I'll wait. 112 millio...
Just received the audience feedback from my 2014 HighEdWeb presentation and wanted to share. Thanks again to everyone who attended! Evaluation Summar...
Presenters Jesse Lavery - Allegheny College Location: Skyline II As a small office (or office of one) tasked with managing your institution'...
Presenters Chad Killingsworth - Missouri State University Location: Pavilion Ballroom East JavaScript has moved from providing minor interacti...
Presenters Nikki Massaro Kauffman - Penn State University Location: Broadway If content is king and user experience is crucial, what can we sa...
There are total of 296 pages.
You may want to start by reading: Growing hops from seed, Hop Breeding (2014), Breeding results 2014 During fall of 2014, we collected thousand...
The new hops from the breeding program produced an abundance of cones in their first year. For comparison, I'm brewing the same, simple beer from the...
In an attempt to make AllGrain.Beer as easy to use as possible, I've added a page that creates an oEmbed code for each recipe. However, for this work,...
So... I built a beer recipe calculator: AllGrain.Beer Okay, but why did you build it? I have been brewing for a number of years and enjoy buildi...
Presenters John Britton - Github Location: Skyline III In this hands-on talk, we'll introduce Git and GitHub. We'll demonstrate how GitHub is...
There are total of 189 pages.