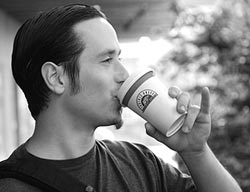 Mmmmmm... Robot Juice!
Hello World
Sometimes, I find myself feeling spread thin across the internet. There are the websites I maintain and the blogs that I publish content to. There are also the unintelligible comments I tend to leave scattered around.
Consider this an attempt to gather all of the pieces. Perhaps it will help to paint a better picture of who I am. My resume is available if you are interested. However, I can guarantee that it will already be out of date by the time you read it. Contact me directly for current information.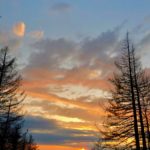 Spent the weekend in the off-limits area of the Columbia River burn. I was with other members of the Oregon Trails Club doing repairs and maintenance on the Nesika lodge site. Two of the three buildings were lost in the fire, but the main lodge amazingly remained undamaged. We spent most of the weekend clearing debris and chopping wood. I am amazed at how much work we all got done... and how much work there is still to come. It's true that the forest is in rough shape. Nearly all the trees are dead, including the large, older growth. Some have already fallen. The rest will likely fall over the next few years. That said, there were also signs of growth: the oxalis and ferns are alr...
Posted on 2018-05-22 | 0 comment(s)
Presented by Stephen Fornal Learn to leverage the power of Service Workers to make your site faster, more robust, and even make content available off...
View the slides for "Mapping with Accessibility in Mind" Navigating a large college campus can be daunting for new students, especially for those...
Presented by Alexander Cam Liu, Casey Wright, Gavin Brown We jumped into the fire with trying to build a brand new app with a brand new technology...
Presented by Alan Etkin Have you ever cringed as opinions wagged the development of your website? Ever felt that something was terribly wrong wit...
Presented by Alison West, Sarah Ryder, Rob Eveleigh Four small liberal arts colleges in Western Massachusetts are working together to develop and...
There are total of 308 pages.
https://www.youtube.com/watch?v=bswDSawqYcY The need You may have noticed that I am a bit obsessed with hops. Currently, I am running three small ya...
We just completed a modest basalt wall in our back yard. Over the course of the build, we learned many, many things. I wanted to take some quick notes...
Spent the weekend in the off-limits area of the Columbia River burn. I was with other members of the Oregon Trails Club doing repairs and maintena...
In early march, my buddy and I decided to take a quick trip up hood. The conditions sounded optimal, but there was bad weather on the horizon. Aft...
As you may have noticed, I am a bit ... obsessed ... about hops. So, I was stoked when Michael contacted me in the comments about some seedling th...
There are total of 202 pages.