Friday, December 14th, 2007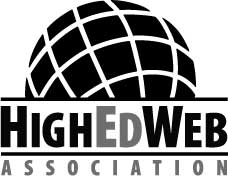 After presenting in 2007, I was asked to be on the conference committee for the 2008 HighEdWeb. This next conference will be in Springfield Missouri, and I have been selected as multimedia representative (though I am not entirely sure what that means yet). We have already had several meetings (via the telephone) and many items are set, or underway.
The theme for the conference will be "Infinite Solutions" and this year we have decided to set up a  competition for designing the logo and website template. Along with the deepest admiration from your peers, you are also set to receive $200 cash if your submission is used. So all of you out there in higher education land should take a look and show us what you've got!
But, you better get started. We need to get everything rolling, so submissions  are required by January 21.
Details on the conference and competition can be found at: www.highedweb.org/2008