Tuesday, January 11th, 2011
Remember the spruce ale that I started at the end of November?
About a week ago, I racked both carboys in preparation to bottle. However, the dry hopped version was still quite cloudy – so, it went into the fridge for a cold crash. Yesterday, I pulled it out of the fridge and compared the two. The cold had done wonders. Unfortunatly, over the same time period, the un-hopped, non-crashed version had developed a nice infection: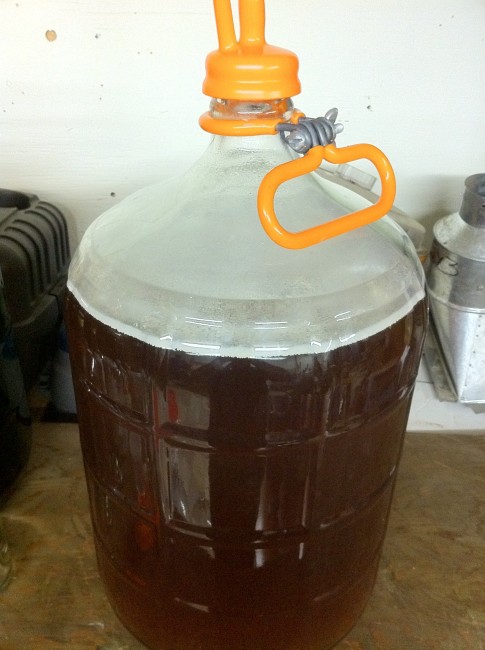 Here is a close up
Note the pure white color and texture.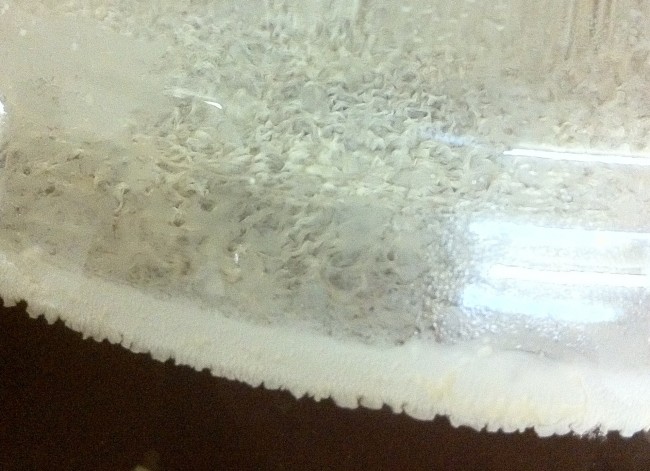 What happened?
Well, it must have occurred when I racked. Some of the equipment was obviously not sterile enough. I have seen this happen to other brewers, but it is a first for me.
Toss the beer?
Heck no!
The infection is a wild yeast strain and/or beer loving bacteria such as Brettanomyces or Lactobacillus. None of which cause any harm to humans. In fact, they are often used to create sour beers and lambics.
However, there are two problems:
1) The results can be unpredictable.
2) They can take months to complete their fermentation. Bottling before this is complete can result in high pressure and bottle bombs.
Now what?
Well, I can either kill the yeast with chemicals and force carbonate (since it will kill all the yeast) – Or, sit back and wait up to six months…