Tuesday, April 5th, 2011
My mother is a woman of many talents. This weekend, we received a very special quilt that she has been working on for our unborn daughter.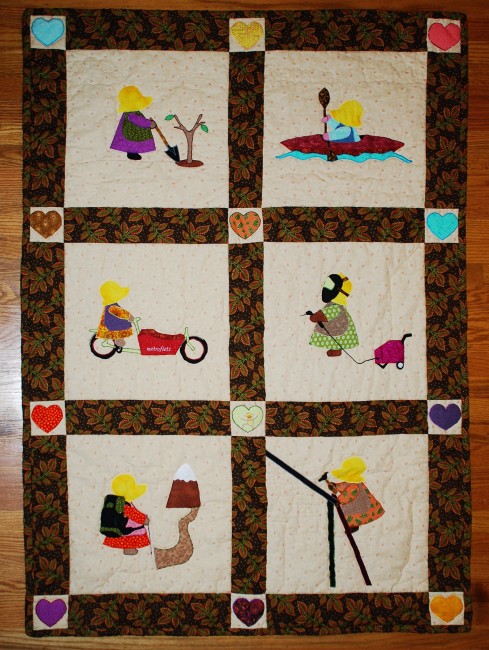 It is based on the classic Sunbonnet Sue pattern – where each square depicts a playful girl with a big bonnet. However, in this quilt, our Sue working on some very special projects. Check out the detail in each of the squares below.
There is also an embroidered quote on the backside of the quilt that I still need to get a photo of.