Wednesday, June 1st, 2011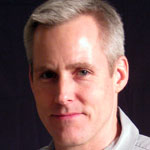 Time: Fri May 27, 3:00 pm – 3:30 pm
I don't know how this presentation ends …
Atlases: a mosh pit of information.
Globe vs the old maps. Able to visualize data in a whole new way.
A task list is not enough for today's projects.
Get the user's perspective, not. The provider's.
Expose new relationships between things.
We need s new tool!
Intent Paths?
Deal with next, finite steps.
Need to show primary and alternative intents.