Wednesday, June 1st, 2011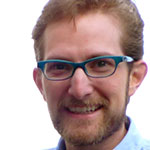 Time: Fri May 27, 11:30 am – 12:00 pm
Warning: graphic images – nice way to start a presentation. Start by looking at the number of users that have logged in during the past 90days z- and track this "infection rate"
Watch sign ins – helps you determine when you need to inoculate – in other words, re contact before logins go to 0.
Zombies like easy. Get rid of registration – allow 3rd party sign ins.
Users get distracted easily.
Keep them on your site when being social.
Users act like mobs.
Don't allow anonymous user generated content. Link back to real identity.
Users lie – a lot
Give them a reason not to lie. Convince them that you service is useful and there is a reason to come back.
Users want guidance
Abandon your stronghold when overrun.