Wednesday, September 19th, 2012
We just got back from a week of backpacking with our 14 month old.
Living in the Pacific Northwest, there are so many wondrous places to go that we had a difficult time deciding. However, the Three Sisters is one of our favorites. It has a bit of everything from alpine streams to obsidian lava flows. It is also where Sam and I took our first major backpacking trip together (almost 10 years ago).
Ronin did exceptionally well and seemed to enjoy the entire experience. Each of the days are detailed on her blog:
Some photos:
Entering the Three Sisters Wilderness. This is one of my favorite areas in all of Oregon.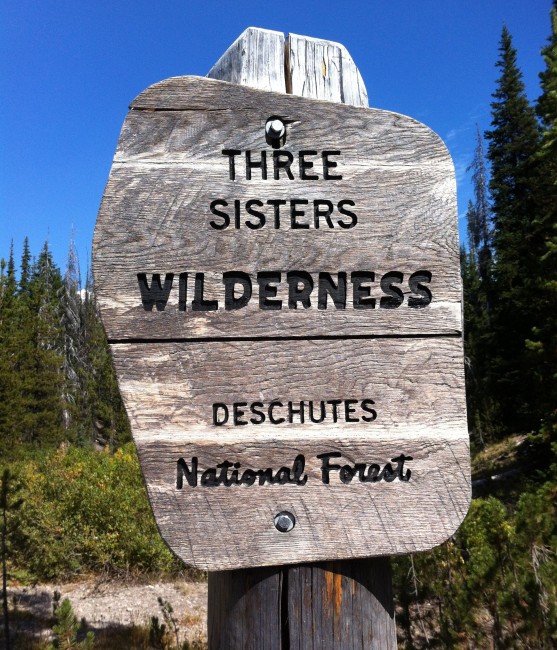 Just a photo I really like of Ronin. This was taken about half way up the Broken Top climb we did the second morning. It was below freezing the night before and there was ice everywhere.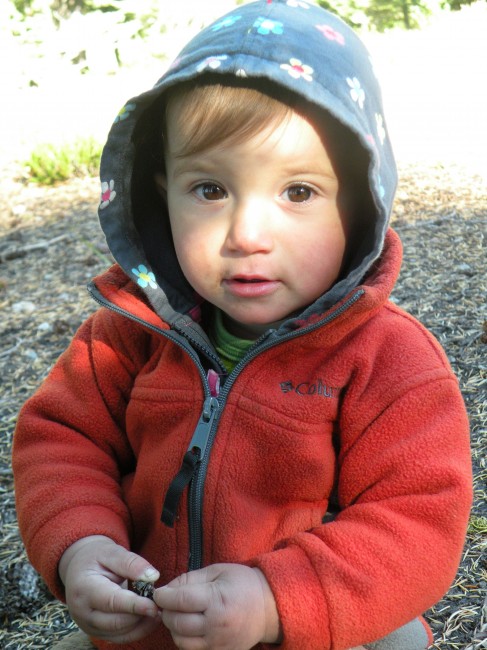 This is the trailhead that we were supposed to enter at… Unfortunatly, the fire quickly spread from 5 to 15,000 acres.
On Thursday, we all climbed to the summit of the South Sister (10,358′). Here you can see how much the fire has already spread.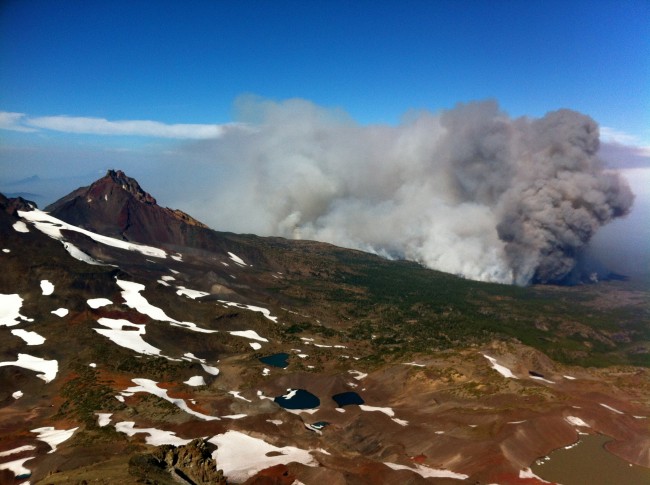 It almost looks like they are posing in front of a nuclear blast.
I carried Ronin and a Hopworks Lager to the summit. Go big, or go home!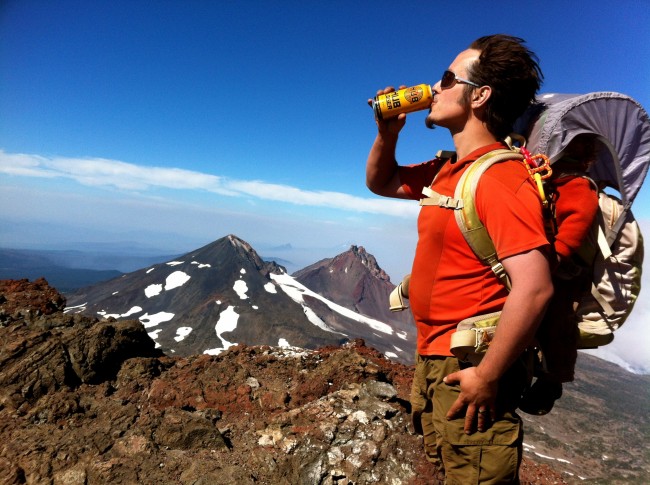 The refreshing cirque pool at the false summit (9000′). Actually, the water tasted quite sour, but we were glad to have it.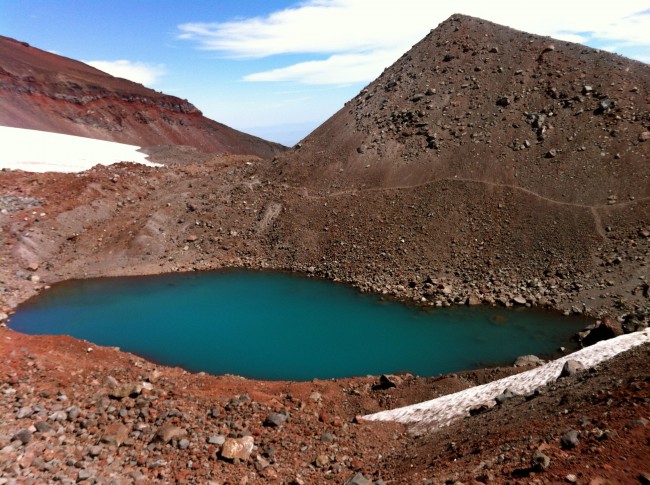 Did I mention the wildflowers? Lupine and Aster as far as the eyes could see.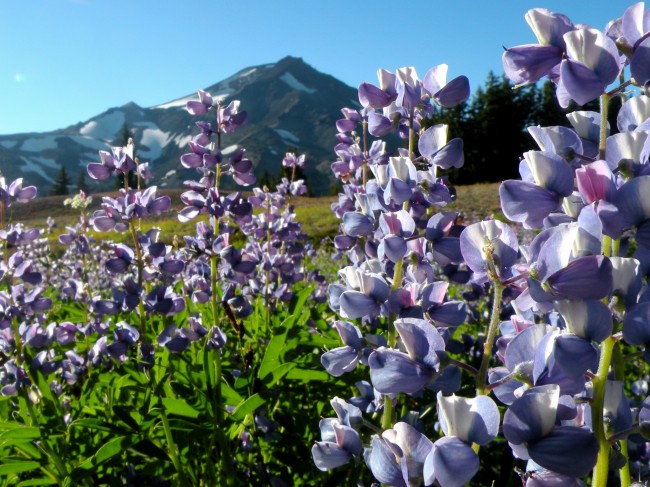 My parents joined us to climb the mountain. This is a great family photo, but I still don't know why we didn't think to take it somewhere more impressive … you know, like that Mountie we just all climbed.