Thursday, October 4th, 2012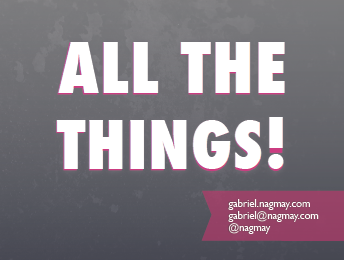 Take a quick look around the web and it becomes obvious – users really do create the best content. The articles of wikipedia, the videos of youtube and the LOLcats of the cheezburger network- all examples of platforms based entirely on user generated content.Now think about your students, faculty and staff. Given the opportunity, what kinds of stories might they tell? What amazing images and videos would they share?
In this 45 minute session, I will show you how to create your own platform to collect and maintain user generated content. It might be easier than you think.
Over the past few years, I have created several systems, both inside and out of the realm of higher education. Using these examples, we can explore the highlights and pitfalls of collecting user generated content.
HighEdWeb 2012 presentation:
#MCS12 Marketing, Content, and Social Strategy Track
Where: 102 A & B, Frontier Airlines Center, Milwaukee, WI
When: Tuesday, 2:15–3:00 PM
More Info: at the HighEdWeb site
The slides:
Examples to get you started:
Some code to play around with:
More Resources: