Sunday, February 22nd, 2009
Crap – My blog just crashed for no apparent reason. Had to kick the DB a few time to get it back up. So, I may have missed the first few minutes of this presentation – sorry.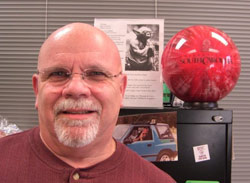 Stephen T. Anderson Sr., USC Mathematics and Computer Science
http://www.uscsumter.edu/bio/stevea.shtml
Jing
Camtasia
Shows a cool example capturing PPT with voice. Admits that it may still be "death by PowerPoint", but with voice!
Does a live demo. Very brave.
Plays the demo – sounds great, must be a good headset. Also helps that he has a very soothing voice!