Tuesday, March 15th, 2011
Back in 2007, I got my hands on some of the elusive Bhut Jolokia seeds and grew a single plant. We got a few peppers, but the yield wasn't great – so, I decided to not waste the room in my small garden during  the following years.
But now, we have a huge garden with more then enough room for a few ghosts.
These seeds were actually from the fresh peppers we picked up at a local market. There are 10 seedlings (and more seeds to start), so let me know if you want a few.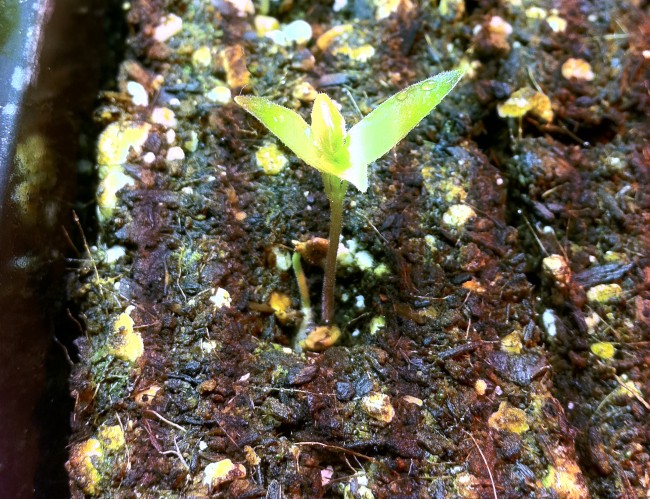 If everything goes well, we might have to brew up some of this.