Monday, March 7th, 2011
This is the third batch (in 3 weeks) to be dumped on the same yeast. First we had the Cream Ale, then an Evil Red.
Ranger Recipe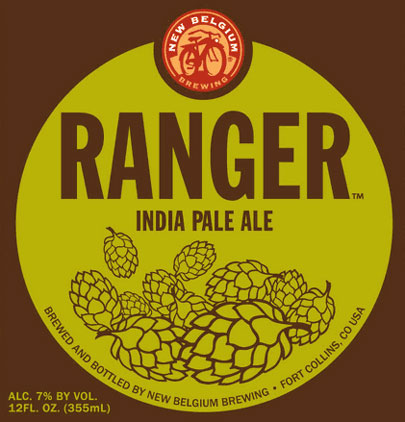 This awesome IPA is one of the few New Belgium beers that I really like. It is crisp and clean and very hoppy.
Here is the original recipe. And below is my creation:
This is for a full 12gallon batch:
20.5 lb – Pale 2 row
.3 lb – Caramel 80
.3 lb – Caramunich
.1 lb – Caramel 120
4.6 lb – sugar!
3.2 oz – Nugget @ 45 min
1.7 oz – Nugget @ 20 min
3 oz – Cascade @ 10 min
2 oz – Cascade @ 0 min
2.5 oz – Cascade @ 0 min
WLP001 California Ale Yeast
The use of 80,120 and Caramunich was just because that is what I had on hand.
Mashed at 150° F for 60+ minutes. Gather a pre-boil volume  of  about 14 gallons. Boil for 60 minutes. Sugar was added the last 10 minutes of the boil. My, counterflow system seemed to clog up. It took over 45min to get the cooled wort in the carboys. This probably over-converted the hops… Oh, well – it's an IPA!
OG was a little high at 1.067
I may even have to dry hop it.
Fermentation took off within hours. The WLP 001 should give up a +7ABV