Wednesday, June 1st, 2011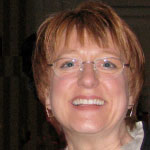 Time: Thu May 26, 11:30 am – 12:00 pm
This is a packed room!
Potential – interference = performance
Get out of the way of your authors. Help authors help themselves. Help your readers help themselves to the authors.
Communicate with author.
clear editorial direction
clear workflow.
clear process.
access to editorial calendar.
interaction with co-authors.
Aggregation
Collection of (un)organized content. Where does the content go? Author page, search, calendar…
Credit
Bylines don't need to be clutter. If they other doesn't have a great title – instead say what they are an expert in. Make them seem to be an authority in the article subject.
Plugins
Buddypress is great to show contributor relationships.
Twitterblender pulls in author feeds.
AuditTrail shows everything authors do inside the control panel.
Lifestream and rssfeed importer
To pull in social activity.
Customizable Post Listings
A must have for everyone.
EditFlow
Best plugin for managing multiple authors. Like buddypress for multiple authors. Best editorial calendars.
Photo dropper for "stock" images.
FileGallery wordpress plugin
Where has this been all my life!