Monday, October 17th, 2011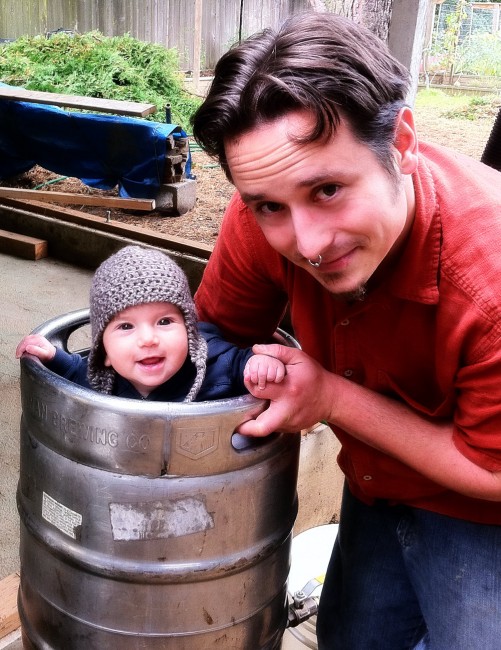 Having already brewed 24 gallons: of stout and strong scotch – we decided to use all the grain to make a small beer. Sparging more hot water over the grain yielded 12 gallons of wort with a potential for a 2% beer. We raised the gravity to 1.032 with 2 extra pounds of sugar.
This should produce a tan, smoky brew with about 3.2% ABV. We added hops aiming for 32 IBUs:
Hops:
Paradise Lodge 2oz @ 60
Paradise Lodge 1 oz @ 15
Paradise Lodge 2 0z @ 0
Yeast:
6 gallons received the pack man
6 received WLP028
Style:
We will have to wait and see, but it should fall within the Scottish and Irish Ale guidelines – somewhere between a 60 shilling and a 70. Not bad for a free beer!
The hops may be a bit high – but who knows – it's an unidentified variety.